The Domaine de Locguénolé is a destination that vibrates to the rhythm of its guests and invites you to experience a true culinary voyage.
Locguénolé's two restaurants are run by the same chef, Yann MAGET, a young and talented chef who trained with some of the great names in Paris and San Francisco, and who had the privilege of becoming Meilleur Ouvrier de France this year. L'Inattendu, the estate's new gourmet restaurant, located in the splendid glass roof nestling under the wing of the Château, offers fine bourgeois cuisine that still leaves plenty of room for the unexpected!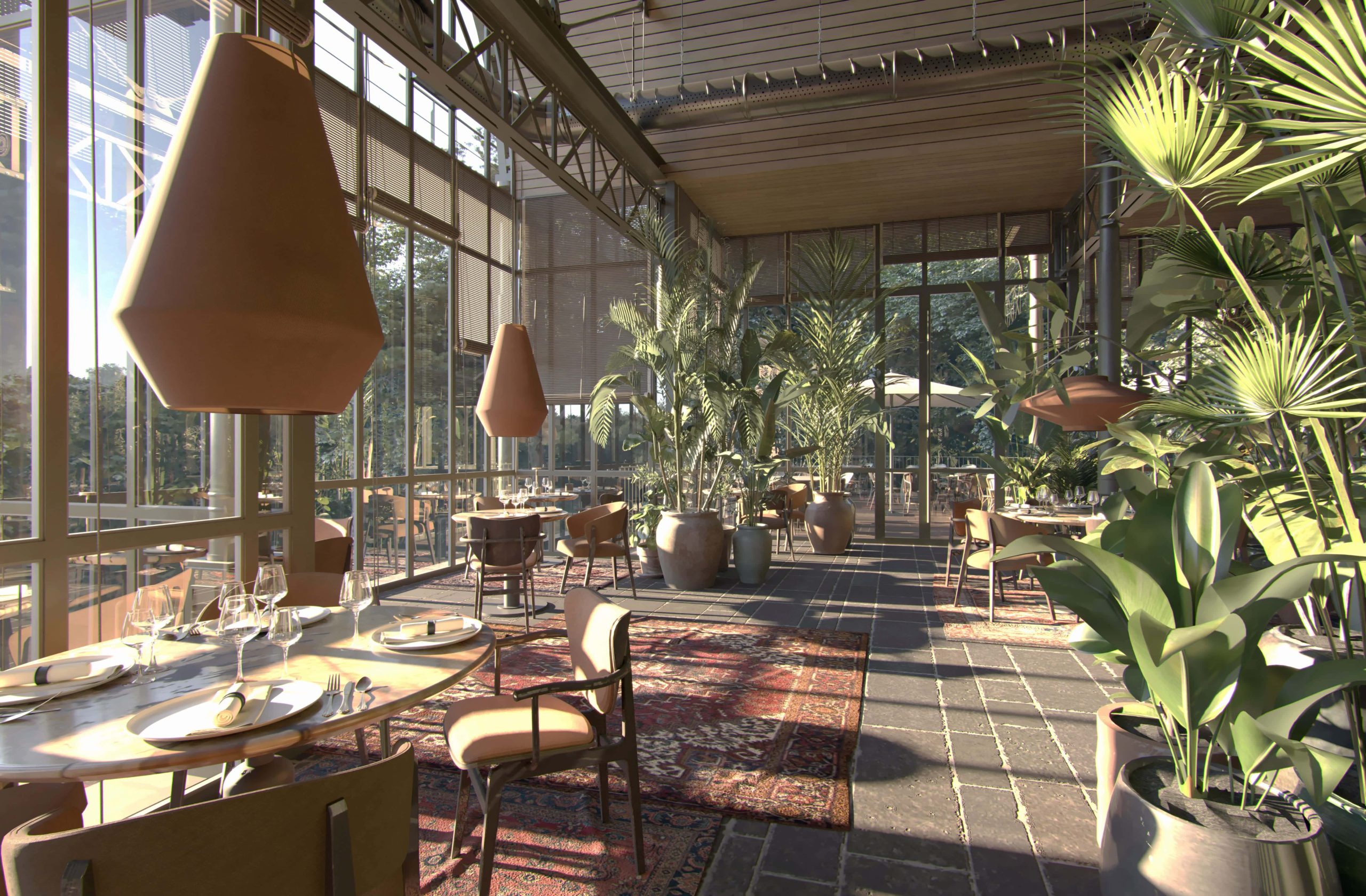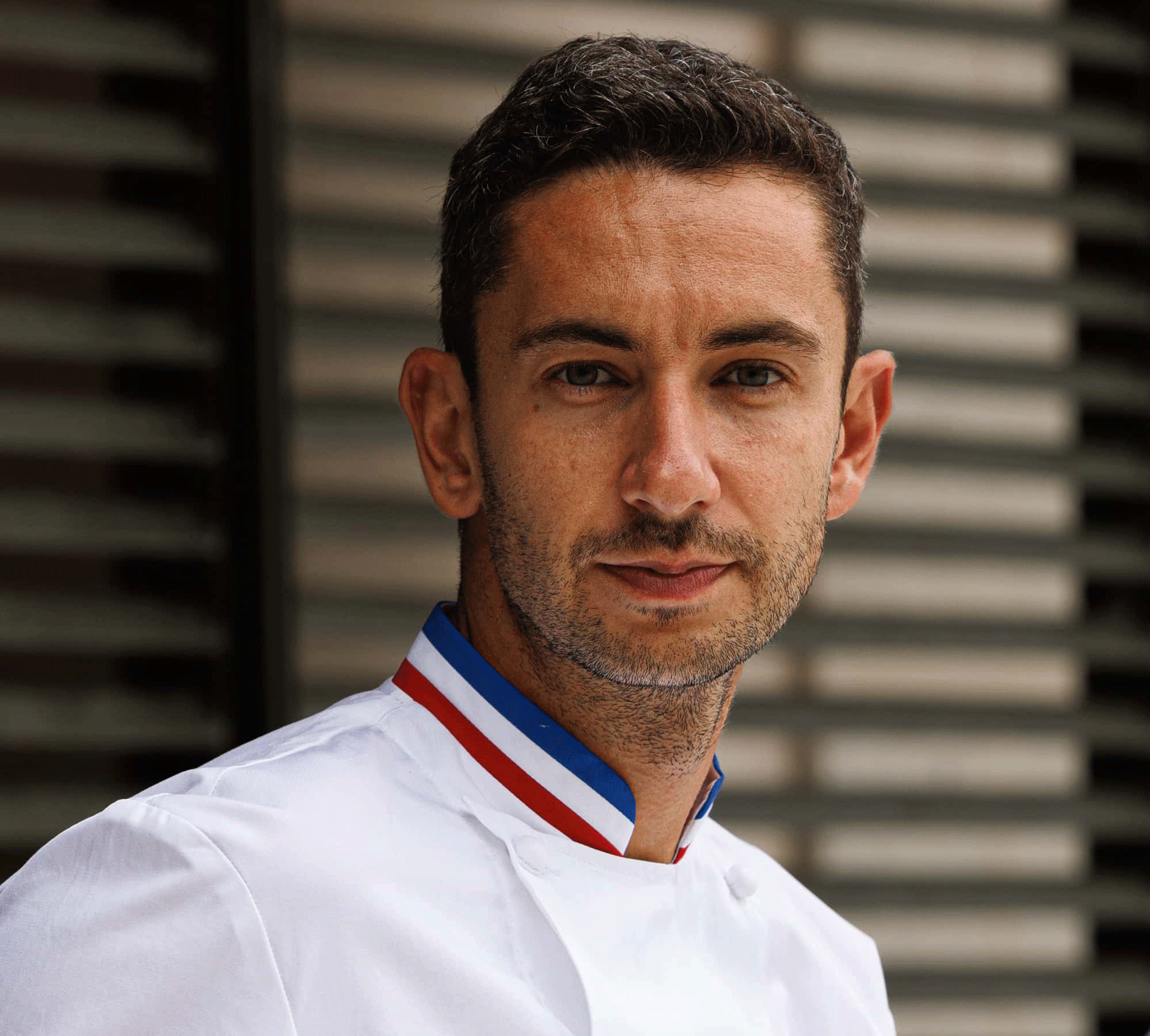 A tasty stroll between land and sea
Overlooking the indomitable arm of the sea (the Blavet), L'Inattendu has taken up residence in the large glass roof nestling under the right wing of the château. The huge picture windows allow you to enjoy the unique landscapes offered by the surrounding countryside.
When the bistro invites itself to the château
Maison Alyette, the bistro on the garden level of the château, also boasts an exceptional setting, with its panoramic terrace overlooking the clearing and the sea below. In the kitchen, the recipes are traditional, generous and tasty... and everyone agrees.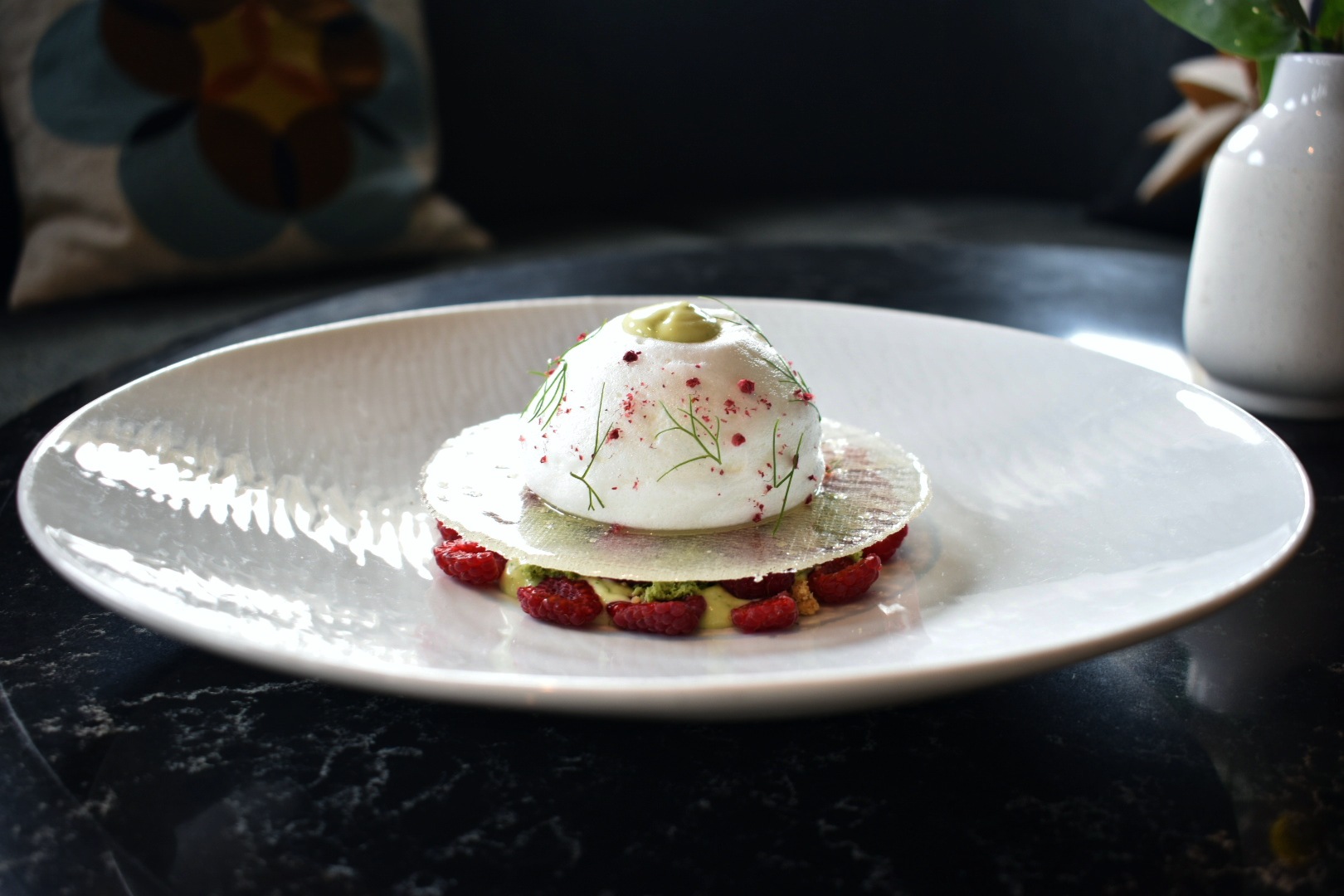 A cosy hideaway in the château's salons
Like the restaurants, L'Apparat, our pocket bar, cultivates originality and invites you to travel. The hushed setting of the lounges is conducive to conviviality and sharing, values that are dear to Locguénolé. L'Apparat is the place to be for mixology enthusiasts. A little jewel set in a wooden case, the counter at L'Apparat seems to be suspended in levitation. The small room opens onto the balcony of the château, a veritable lookout point from which you can enjoy a unique view of the sea, which sways with the tides.
With its daring cocktails, selection of fine spirits and Indian teas from the finest terroirs, L'Apparat offers a suspended moment...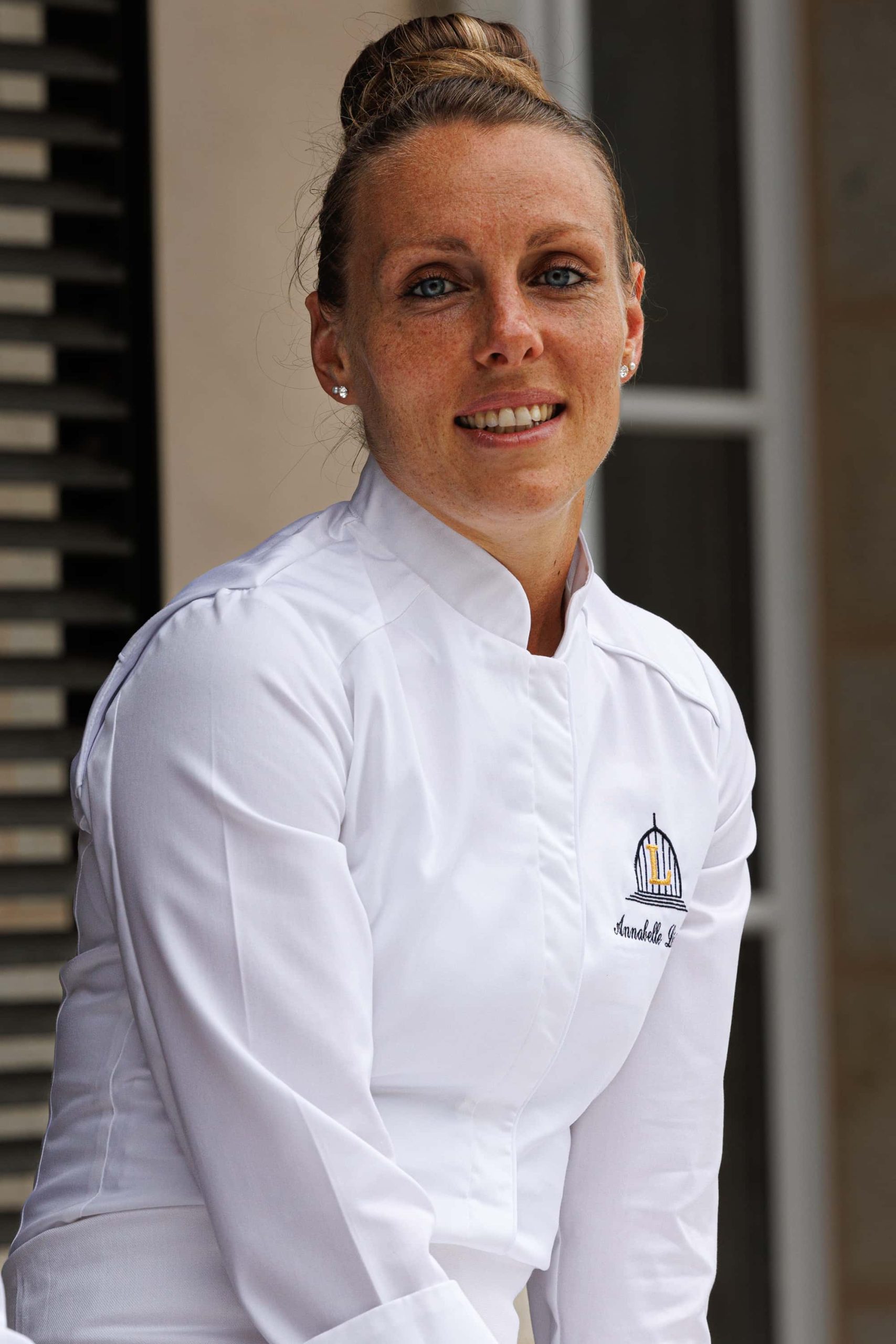 Pastry chef
29 years old
Originally from Morbihan
With a wealth of experience under her belt in a number of Michelin-starred establishments, Pastry Chef Annabelle Lévêque wanted to return to her roots and express her talent to the full.
Passionate about local produce, she makes it a point of honour to adapt her creations to the seasons and the many local products she loves to unearth to surprise her guests.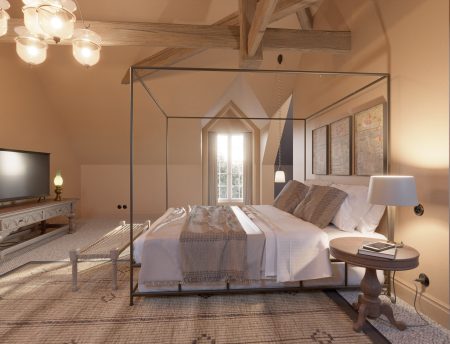 Experience the maritime epic of the Indian Route. A timeless journey in comfort.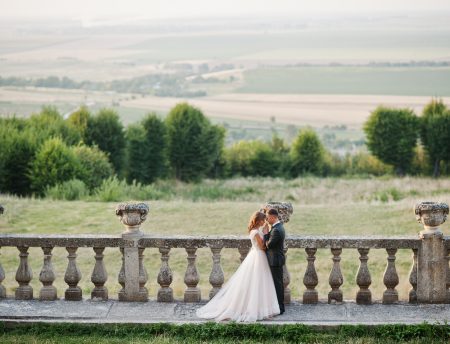 Whether you're a professional or a private client, make your guests experience excellence. A wedding in the enchanting setting of the Domaine or a seminar to reflect on.